Checkout Our Most Popular Option For Couples!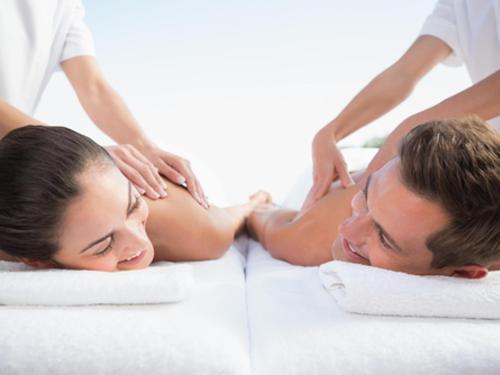 Couples in-room Swedish Massage with 2 Therapists
90 mins. $340
60 mins. $240
Ready to Relax? Schedule your couples massage in your room at whatever time you would like, I prefer arrival as it is a great start to a long weekend or overnight getaway. Want the massage right before checkout to ease the tensions of a long drive home? no problem we can accommodate that too. No need to go anywhere else simply let us know what time you would like the therapists and we take care of the rest!
Swedish massage involves kneading, compression, effleurage and other strokes designed to relax tight muscles. Each Swedish massage session can be customized to your liking. Any of the following techniques may be included: deep tissue, myosfascial release, PNF stretching or trigger point therapy. Therapeutic work, postural assessment as well as pre and post event sports massage are available.
Individual In-Room Massage Options
Choose from the following Individual Spa treatments in your room
90 minute - $210
60 minute - $145
Swedish Massage
Swedish massage involves kneading, compression, effleurage and other strokes designed to relax tight muscles. Each Swedish massage session can be customized to your liking. Any of the following techniques may be included: deep tissue, myosfascial release, PNF stretching or trigger point therapy. Therapeutic work, postural assessment as well as pre and post event sports massage are available.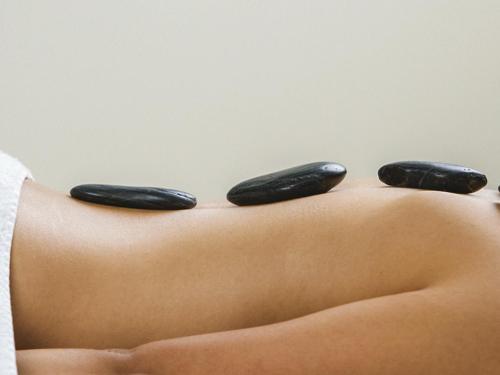 Hot Stone Massage
Hot stone massage originated in the southwest. Black basalt stones are heated and placed along the body?s chakras. Energy flow is stimulated through compression, tapping and stroking. The mass of the stones ?overburden? the body creating a sense of lightness afterwards while the heat gives a hydrotherapy advantage.
Thai Massage
*** only available in 90-minute session***
Thai yoga/massage is a form of assisted stretching combined with breathing techniques and acupressure. The client is guided through a sequence of stretches designed to open up the body and unblock restrictions. Clients should wear loose-fitting clothes.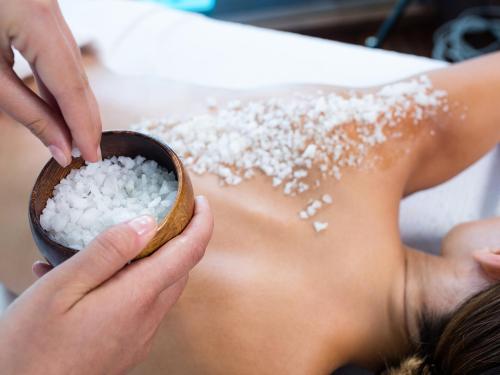 Sugar Scrub & Wrap
This body treatment involves a full-body exfoliation to renew skin and bring back that natural glow; your choice of citrus body polish (with apricot seed powder), sandalwood, pomango or green tea lemongrass cleansing body scrub. The body is lightly scrubbed and massaged, then you are wrapped in special blankets to increase heat and let the product absorb deeply. The exfoliant balm is then removed using steamed towels and your body and skin is completely renewed, refreshed and nourished. (Please see the essential oils section at the end of this menu for information on selecting a scrub.)
Feet, Hands and Ears!
Did you know that important reflexology points exist in the feet, hands and ears? This wonderful service uses reflexology and acupressure techniques to stimulate these points and bring your body into harmony. Each point on your foot corresponds to a different internal organ according to reflexology theory. Sink into this service and enjoy; it?s especially great for clients who are on their feet all day or just need a welcome break from the stresses of life.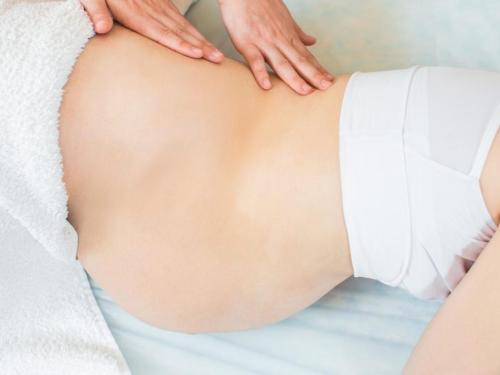 Pre and Post-natal Massage
Using Swedish techniques, clients are relieved of some of the discomforts of childbearing. In a sidelying or semi-reclined position, a variety of gentle approaches are used to address specific issues like headaches, back pain or sciatica. Because massage has an endocrine effect, some clients may choose to use bodywork post-partum as well. Please advise Todd as to how far along you are; any specific complaints or doctor recommendations and personal preferences.
Structural Bodywork
Sessions begin with a postural assessment that includes how you stand, sit, walk and move; range of motion is tested. Any specific complaint is traced back to possible structural causes, either along myofascial lines or that may follow trigger point referral patterns. Using deep tissue and myofasical release techniques as well as neuromuscular, the client is brought back into balance. Light weights are used to strengthen weak muscles found during resistive tests; stretches are done for contracted muscles that may be pulling joints out of line and causing pain. A treatment plan is designed to address the structural causes of pain, increase range of motion and help clients to move more efficiently. (With permission from the client, Todd can also work with the client?s healthcare team if physical therapists, physiatrists, neurologists, pain specialists or doctors of osteopathy are also involved.)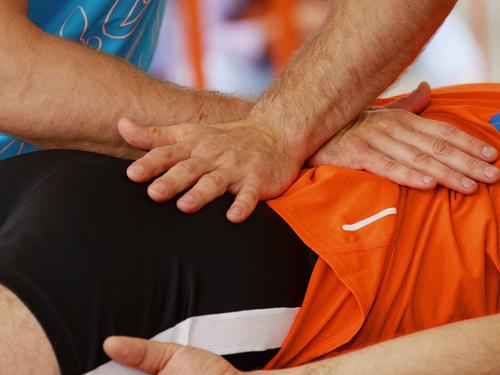 Sports Massage, Pre & Post Event
Whether preparing to compete or dealing with delayed onset soreness (DOS) afterwards, bodywork can be a critical component of your training program. Stretches are used to keep athletes limber and help avoid injury. A faster paced session designed to stimulate and energize is utilized for pre-event. Post-event involves techniques to assist with muscle recovery and reduce edema or pain. By flushing out muscle contraction byproducts, DOS can be avoided and you can get back to the competition.
Head, Scalp, Jaw, Face & Neck Treatment
***Only availible in a 90 minute session***
Pain and stiffness in the jaw or neck? There is a solution! We all carry tension in our jaws for a variety of reasons, including stress and unconscious clenching. Plus, our neck muscles are constantly working (along with the rest of the spine) to support the carriage of the head for good posture. With more than fifty intricate facial muscles and six major neck muscles it is no wonder that we need softening and releasing here! Receive a head, neck and face massage using delicate movements to restore mobility and gentle lymphatic release to reduce puffiness and wrinkles. Excellent for TMJ, headaches, neck injuries as well as those affected by Bell?s Palsy. It?s a great service for restoring vibrancy, tonus, and ease of movement. Can improve appearance and reduce pain with long lasting effects.
Restorative Massage

90 mins. only with consult, (includes lymphatic drainage and energy work)

This gentle application employs minimal oil/lotion on the skin with a focus on relaxing the nervous system, stimulating the lymphatic system for optimal detoxification plus organizing and aligning layers of skin and fascia. Smooth, fluid movement using a push and release technique, gentle friction, vibration, myofascial release, moderate range of motion, lymphatic drainage and energy work comprise the collection of techniques employed in this modality to bring holistic benefits to the mind and body. It is ideal for wellness upkeep and people with sensitivities or lowered immunity.



Feldenkrais Functional Integration®

90 mins. only (includes consult)

Custom-tailored to the individual, using very gentle manipulations on the clothed body, these sessions convey the experience of comfort, pleasure and ease of movement as you explore more efficient and effective patterns of mobility. A primary goal is to become more conscious of how you ?organize? body motions, and to move using more expanded and functional motor patterns through the guidance of a Feldenkrais practitioner. Fantastic for anyone with minor aches and pains as well as serious neurological problems, Feldenkrais can help those who simply want to move with more grace, freedom and ease. Can?t lift your arms beyond your shoulders or bend your neck comfortably? Have hip replacement surgery, scoliosis or recovering from a stroke? A single session will recharge communication between your brain, muscles and skeletal configuration; multiple sessions can be transformative in the way you move and feel about your body changing motor-spatial responses. Holistic practices worldwide use this internationally renowned method?particularly in
Policies:
Advanced reservations are strongly recommended to ensure a service time most convenient for you.
Cancellations with less than 24 hours notice will be billed at 50% of cost.
No-shows for appointments will be billed at full cost.
Session length will be reduced if a client is late for an appointment. Client is responsible for full cost of session. Receipts will be provided upon advance request (mention when booking session).